The YPSI Online Seminar
"20 Tricks for more Before'n'After Success"
Use your time and educate yourself...
In the last 8 years Wolfgang Unsöld has given his lecture on "20 Tricks for more Before'n'After Success" in over 20 countries on 5 continents worldwide. And the lecture gets updated every year.
Now this presentation will be available as a online seminar for the first time
Sign up and take advantage of the following benefits:
- 20 tricks for more Before'n'After success - From the areas of strength training, nutrition, supplementation, sleep and mindset.
- Apply directly yourself or with clients - All contents are for trainers and trainees, they can be applied directly to yourself or to your clients
- Efficient, practical tricks for even faster Hypertrophy and Fatloss - Which we constantly apply in practice in the YPSI and which are the methods behind our Before'n'After successes - for which the YPSI and Wolfgang have become known worldwide.
- Watch it again and again and again - After booking you will have access to the lectures of this online seminar for 6 months, to watch, rewatch, take notes and review as often as you like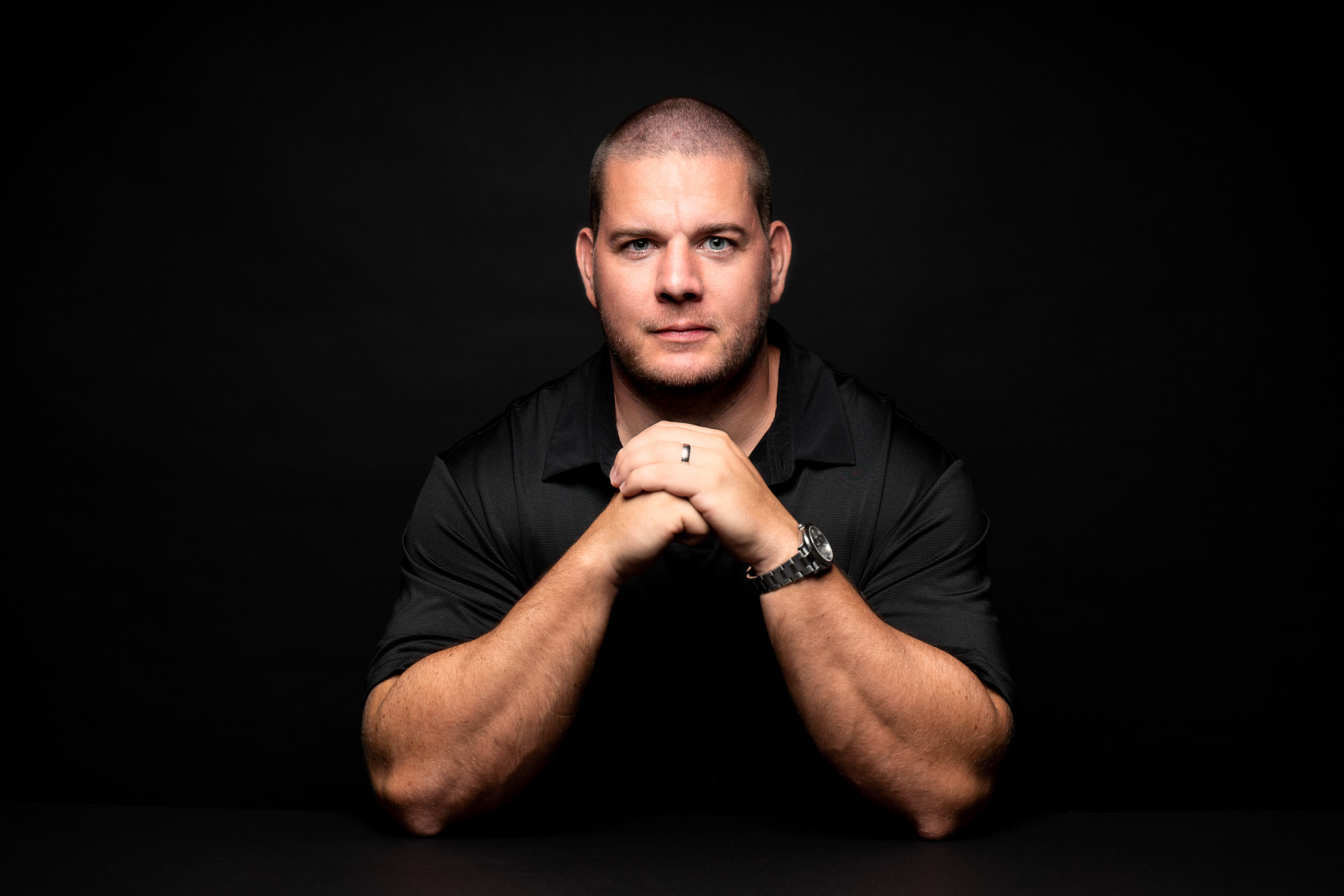 About Wolfgang Unsöld
Wolfgang Unsöld is currently one of the most successful Personal Trainers and Strength Coaches in the world and founder of YPSI in Stuttgart, Germany.
Wolfgang has successfully worked with a variety of clients ranging from executives to athletes in over 20 sports. This includes 13 athletes who competed in the 2014 Winter Olympics in Sochi, Russia and 3 athletes who competed in the 2016 Summer Olympics in Rio de Janeiro, Brazil. 
Wolfgang has published over 10 books and has lectured to thousands of coaches in over 26 countries worldwide.
Available in days

days after you enroll

The Seminar
Student Testimonials
"I know Wolfgang for almost 10 years - first as an athlete and now as a business owner. His knowledge, experience, analytical and pragmatic approach is what makes him an outstanding educator.
This online seminar was a great investment - you instantly get access to easy to apply and efficient tricks, which are no magic, to help you get your clients the results they desire."
Jakub Jaworski, 2time Olympian, Owner "FSTI Gym", Warsaw (PL)
"As always Wolfgang brings a structured, practical approach to improving success with clients. No generic tips but proven methods that actually work.
The option to review the online seminar up to 6 months after date is a big benefit that takes the stress out of taking notes and makes reviewing easy!"
Thomas Fiers, Co-Owner "Q-Life Personal Training Gym", Brugge (BE)
"I have worked in both commercial gyms and personal training studios, and the number one way to keep clients happy and get new business is to get results. 
My favorite part about Wolfgang's 20 Tricks for better Before'n'After Success was how to incorporate each one based on your clientele and how realistic they are to implement. We all see a variety of people with a variety of goals and his tricks are easily applied to the general population. 
If you want to expand your tool belt and elevate your coaching to a higher level then this is a must watch!"
Nick Kropp, Founder "Kropp Fitness", Plainview, New York (USA)
"Wolfgang Unsoeld's online seminar "20 Tricks for Before'n'After Success" is a Game Changer. With pearls of information to improve health and well being I can't wait to implement what I have learned with myself and my clients.
Wolfgang is always full of easy to implement tips and tricks regarding training, nutrition, supplementation, and mindset that have a huge return compared to time invested and get great results. If you're a strength coach or personal trainer looking to boost results I can't recommend this seminar enough." 
Rob Mauceri, Owner "Mauceri Performance", Portland, Oregan (USA)
"I have attended over 6 of Wolfgang's seminars via his online education platform or private internship. After my first trip to a seminar in Stuttgart my career as Strength and Conditioning Coach skyrocketed. Two years after that, im currently working over 20 athletes and 40 general population clients.
I would recommend it to all coaches who want build successful training system based on great results. Knowledge helped me gain lot of confidence in my business and enjoy my work even more.
The 20 Before and After Tricks Online Seminar is exceptional once again. Wolfgang drops new knowledge bombs and strategies for even better results as we know and confirms if you stop learning, you stop growing."
Josef Zacek, Owner "Peak Training CZ", České Budějovice (CZE)
"High quality, practical information that has been tested and validated by science and results!
One of my best investments in 2020! Looking forward to the next English webinars!"
Bruno Sousa, Founder "Darkhorse Performance", Fortaleza (BR)
"Very valuable seminar for personal trainers or those who want to achieve more in the gym! Well-researched facts (as always), translated into applicable tips. You can always expect to be up to date in terms of fitness, helth and successful training methods if you invest in YPSI Seminars. Also a lot of new information also for those who are already familiar with Wolfgang's approach, books and seminars."
Ayeshe Hercules, Founder "Hercules Training", Frankfurt/Main (D)
"The webinar was great packed full of information that was instantly applicable to myself as well as for my general population clients. I can't wait to apply it to my clients, I have already applied a few of the gems. Now to assess instead of guess and see where they take us. I hope to see more webinars in future."
Marcus Dobbs, Founder "MproPERFORMANCE", London (UK)
"When it comes to complex matters, Wolfgang is always capable of explaining it easy and straight forward.The 20 tricks for more Before'n'After Success was another high level learning experience of that kind."
Raf Can Hoof, Owner "Your Balance", Antwerpen (BE)
"I'm a recreational trainee, dealing with chronic disease. My main focus is to improve my sleep and energy levels. That's a perfect webinar for me, high quality information. I have a very basic knowledge, but your ability to deliver that information in a way I can understand and immediately begin implementing is amazing.
I like your philosophy, focus on the big rocks first. Thank you, for webinar and online mentorship programs!"
Albert, Madrid (ES)
"I booked this seminar to get some new input into my own training and it was awesome. Took away many pearls that I will implement right away. Already waiting for the next one, Thank you Wolfgang!"
Louisa, Oslo (NOR)
Frequently asked questions (FAQ)
In which language are the lectures held?
The lectures are held in English. All courses where the main page is in English are taught in English. And all courses where the main page is in German are taught in German.
I don't have a credit card, can I pay by Paypal or bank transfer?
Yes, just write us here.
Is there a date when registration closes?
Registration is always open. You can register at any time. All lectures are uploaded in the members area.
Do I have to be a trainer to book this online seminar?
You do not need to be a trainer or have other qualifications to register for the course. The lectures in this online seminar are designed so that you can apply the content directly to yourself.
I have already attended some YPSI Seminars, is the content of this online seminar still new to me?
Yes, this online seminar contains tricks that are new even for trainers who have already attended more than 20 YPSI seminars. On the one hand, because we at YPSI are constantly fine-tuning our methods and our work. And on the other hand, because the areas of training, nutrition and all related fringe areas are very very large and also constantly evolving.
How do I register for this online seminar?
Register for this online seminar by clicking on the button "Register here". Next, enter your data and payment information and then click on "buy now". The course will then appear on the home page.
When does this online seminar start and end?
This online seminar starts now and has no end. It is an online seminar where you can determine the learning speed yourself. You decide when to start and when to stop. The course includes about 3 hours of lectures, and you can spread it over several weeks/months or watch it on a Sunday morning.
How long do I have access to the course?
After purchase you will have 6 months access to this online seminar - across all your devices.
Do I have a specific time limit to watch the lectures?
Yes, after booking this online seminar, access to the lectures is available for 6 months.
Do you offer payment in installments?
We do not offer installment payment yet.
I run a studio with multiple trainers, is there a special price for studios?
Yes, for studio owners who want to book 5+ seats for an online seminar for their trainers, we offer an attractive studio price. Write us directly here for more details.
Do you have a question that is not answered here?
Then write us directly here.